The Ideal Sherlock Holmes
Morphed images of Benedict Cumberbatch, Robert Downey, Jr., Basil Rathbone and Jeremy Brett. Isn't he pretty?
---
1st RULE: You do not talk in the Diogenes Club.
2nd RULE: You DO NOT talk in the Diogenes Club.
3rd RULE: If someone speaks outside of the Strangers' Room, three times, he will be expelled.
4th RULE: Only one guy to a nook.
5th RULE: One paper at a time.
6th RULE: Shirts and shoes.
7th RULE: Unclubbability will go on as long as it has to.
8th RULE: If this is your first night at the Diogenes Club, you have to be unclubbable.
Originally posted at: http://www.ihearofsherlock.com/2014/02/diogenes-club-rules.html
---
Episode 61: The Private Life of Vincent Starrett
Scott Monty & Burt Wolder
While many people are familiar with the names of Edgar Smith and Christopher Morley when it comes to early Irregular history, Vincent Starrett may not be as widely known. He was certainly very well known in his own time, and particularly in his city of Chicago. His contributions to the world of Sherlock Holmes were immense, and his own magnum opus The Private Life of Sherlock Holmes is probably the most well known.

But what else was known of this man? How did he become such a great scholar of Holmes? What of his professional life? What mysteries within his own personal life and commitments kept him from attending all but the first BSI Dinner, despite his death some 40 years later in 1974? Our interview subjects delve into all of these topics and many more as they help us explore the multifaceted bookman Vincent Starrett.
More information on our site: http://www.ihearofsherlock.com/2014/02/episode-61-private-life-of-vincent.html 
---
See on Scoop.it - Sherlock. Everywhere.


The first ever official BBC Sherlock convention will take place in the USA and Europe in 2014.
See on sherlockology.com
---
See on
Scoop.it
-
Sherlock. Everywhere.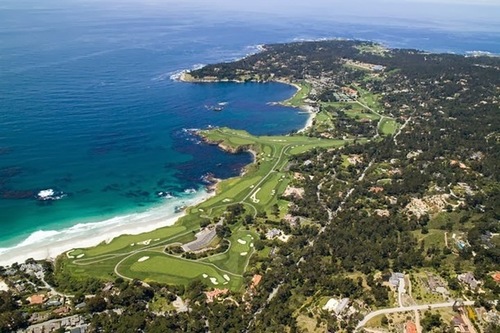 Holmes and Watson will be on the links in Monterey as the Pebble Beach Pro-Am gets into full swing.
I Hear of Sherlock Everywhere's insight:
You won't believe the golf advice Sir Arthur gave Holmes & Watson from beyond the grave. 
See on ihearofsherlock.com
---
---